Just a quick hello to those of you who've found this blog from the "Happy Gentoo" video that I put on youtube :) I'm always surprised when people comment on this blog; I always assume that no one besides my grandmother reads this, so when people leave notes, it's a bit of a happy reminder that there's someone else in the world that thinks Antarctica is awesome. Hello world!
So, without further ado, I present you with what you undoubtably came here for; more pictures of penguins :)
I took these actually a day or two before I left station (a month and a half ago, or so), so in the commotion of getting packed, getting these sorted didn't take very high priority.
Sadly, penguins are not usually this clean and pretty. With summer coming, and the snow melting away, they spend most of their time on land lounging around on rocks, mud and piles of penguin poop. So most of them end up with fairly dirty bellies.
And, in the case of this guy, finding the tallest pile of rocks he could, so that he could stand on top of them and look sullen. Sort of reminds me of a grouchy old king or something.
God they're funny looking. These are the smaller Adelie penguins, they've got a slightly different head shape that gives them a sort of cross-eyed look when you're looking at you straight on. I happen to think they're a bit cuter then the Gentoos, at least up close.
It really is amazing just how many of them there were, and how they just seemed to come out of nowhere. One week, there were just a few, then the next, we had hoards.
There were no penguin babies yet, not nearly. This was still find-a-partner and build nests time. And while their version of a nest is just a pile of stones they've arranged into sort of a doughnut, they do take the most amazing care and put lots of precision in it. For creatures who on land seem so un-coordinated and goofy, the delicatness with which they select, pick up, and place the stones for the nests is very suprising, and in a way, very sweet.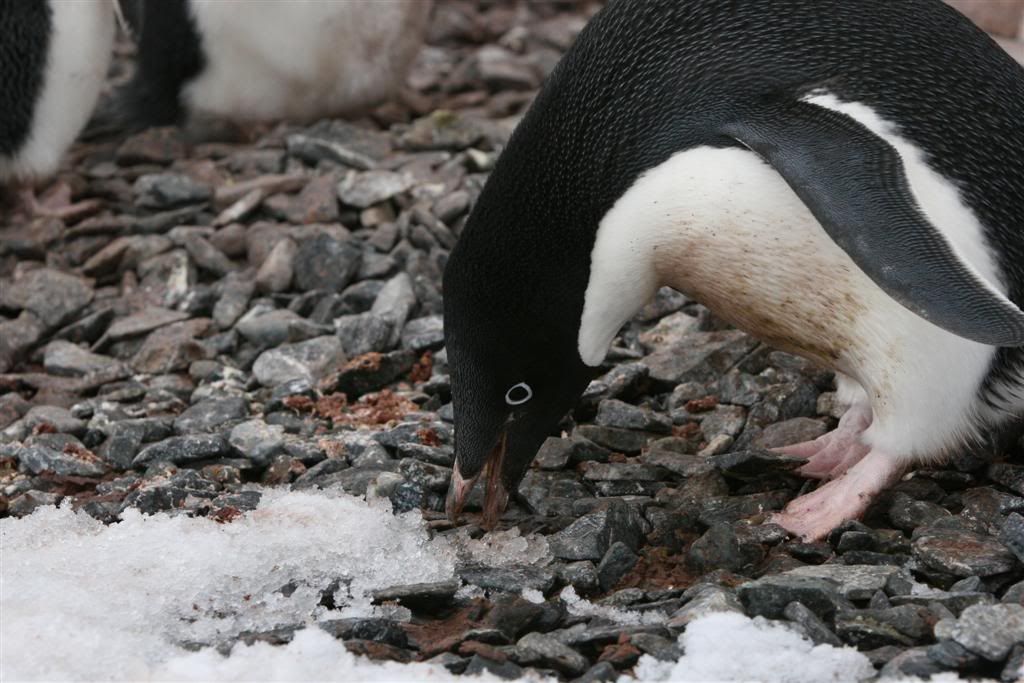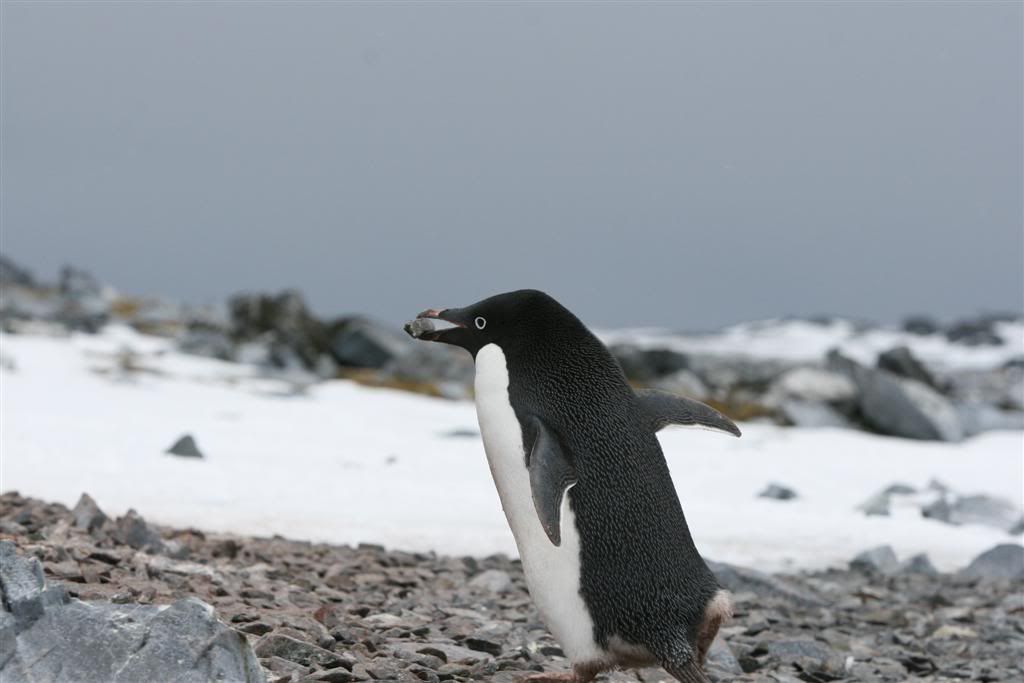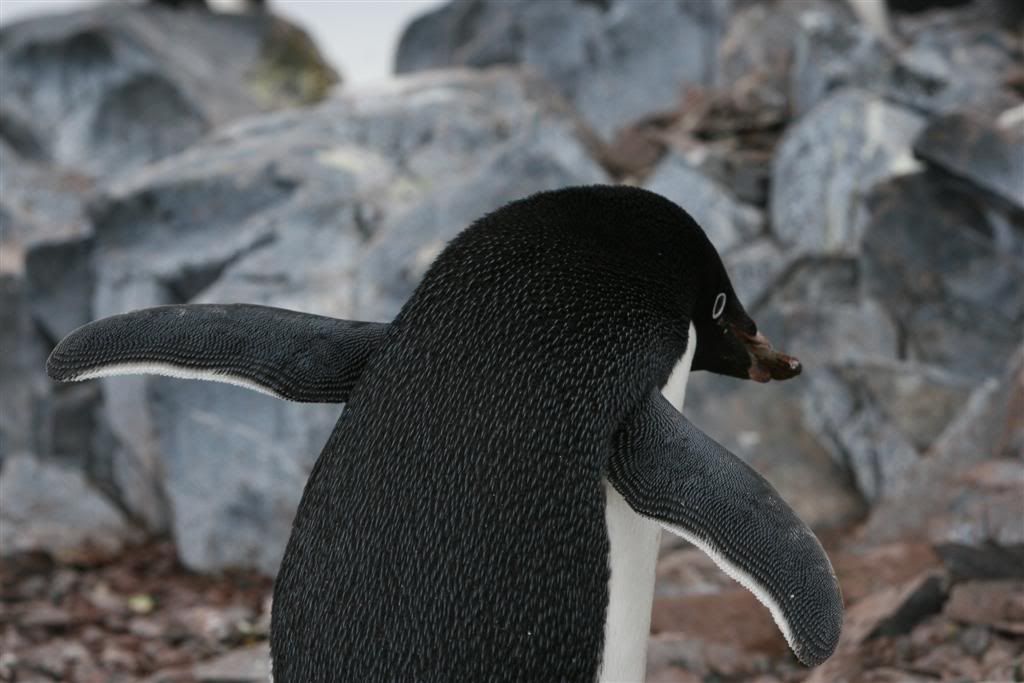 Nomrally, when they're walking around, they waddle about at a slight-slower-the-frantic pace, bumping into things and falling over a lot. When they're carrying the little stones, though, it's like they're moving in slow motion. It's actually very neat to watch, just how important this next building seems to be to them.
Of course, occasionally this leads to fights. Probably over who's got the nicest-looking pile of rockts to lay on or something. Usually, these fights just involved them squaking and jawing at each other a bit, but sometimes they get really into it and start running around and smacking each other with their little wings. It's just about the funniest thing to watch ever.
Anyway, yeah. Penguins! More videos coming in a bit, so check by in a few days.