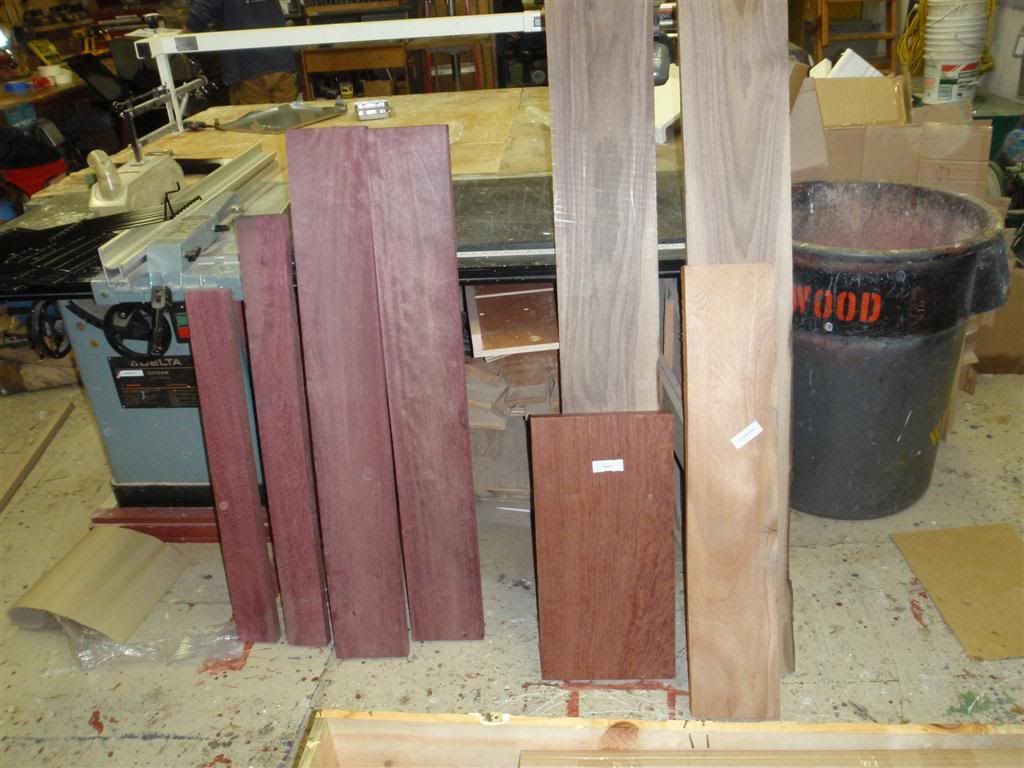 These got sent down on the last ship, under "Recreation supplies". What is it? Really, really nice hardwood. Those four planks on the left is a wood called Purpleheart, for obvious reasons. That's not stained, or painted at all. That's the wood's natural color!
The two tall planks on the right are Black Walnut, the pale shorter plank is African Mahogany, and the short brown one, I can't remember what it's called, but it's beautiful and I'd never heard of it before.
Is this their way of apologizing for forgetting to order our plywood . . . ? We had no idea this was coming, but now we're all trying to figure out what to use it for. I think I'll make some USB flash drives out of some scrap bits of it.